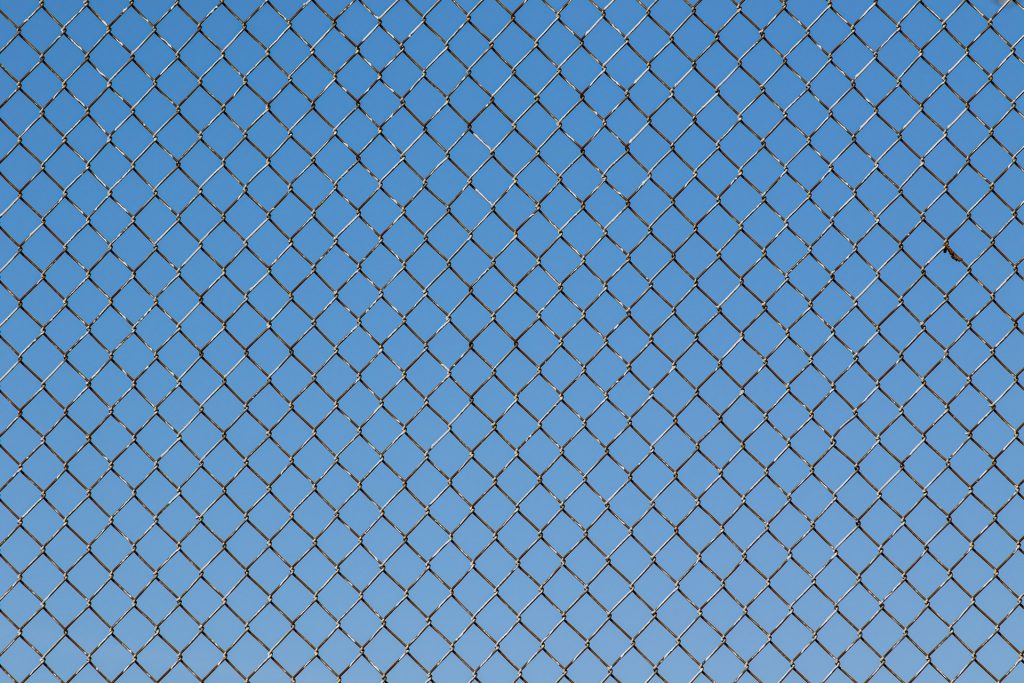 (from: https://unsplash.com/photos/uSc3Vex9Xwg)
Also known as chain wire mesh fencing, chain link fencing or security fencing, chain wire fences are in demand for their strength and efficiency in setting up fencing around construction sites or other important locations. All at an incredibly cheap cost!
Chain wire fences offer substantial barriers for the work and cost involved. You will see chain link fences used in various applications, such as tennis courts, sporting fields, local government buildings, rural properties and across a range of industrial use.
As they are readily affordable, it's not hard to see chain wire as the default option for fences for many properties, whether temporary or long term.
Are chain link fences any good?
Chain link fences are premier performers for security barriers for less. That is why they are the fencing that any builder, developer or architect will seek out for a fence that is cheap but strong.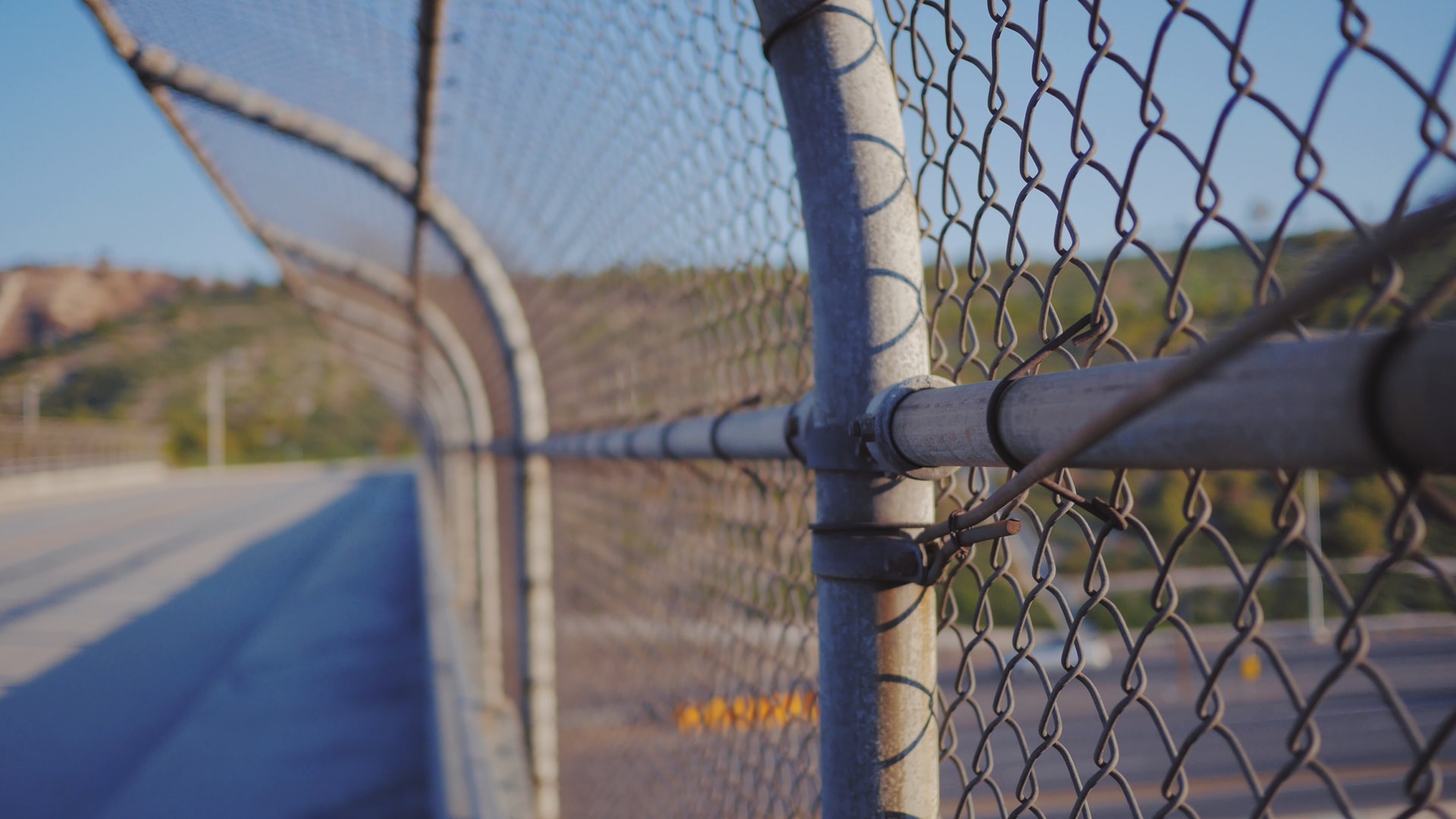 (from: https://unsplash.com/photos/Bc_fvQNxmOc)
There are also other reasons why you might go for a chain link fence: 
Cheap
Strong
High Visibility
Secure
Fast installation
Durable
Minimal maintenance
Versatility
Easy to repair
Short term or long term solutions
Can be customised for added functionality
Chain wire is the clear winner when it comes to fencing that can provide fast, secure barriers that are flexible, durable, and easy to deliver in a snap. We make our heavy-duty chain wire fencing with hot-dip galvanised steel for extra corrosion resistance and durability, along with hand-welded fence jointing for a robust and reliable build.
Construction Site Fencing
In construction sites, proper fencing is critical. Unapproved entries on worksites are not just impractical. They massive impose safety hazards that can cause injury or loss of life.
Chain wire fencing is a perfect solution for construction sites. Made with strong, weather-resistant and relatively cheap material, chain link fences quickly create efficient barriers for any construction site.
Used for a highly visible worksite to keep an eye on the operations of your worksite and your workers
To create a safe and secure barrier to protect equipment and building materials from theft or tampering
Protect the general public with crowd control barriers that let them know not to go on-site, and keeps unlicensed personnel from going into high-risk construction areas
Protect workers and operations from any interferences
To add functional barriers to help block out the sound of demolition or heavy works in the area, or to help shield the area of works from dust pollution to help contain the environmental impact of the construction works
Longain builds and installs construction site fencing with posts below the concrete for stronger and cheaper fencing than any temporary 'on hire' fence. In the past, many building companies have hired construction site fencing, but these panels that sit on top of the ground on blocks always ended up being more expensive in the long run, and less strong. That's the reason why contractors now build in posted chain link fencing for construction sites and then replace it later with picket fencing.
We offer a range of options to customise your construction site fencing to the needs of your worksite or construction applications. You can select tall fencing for tall sites or barbed wire security fencing for more secure facilities.
Longain Fencing doesn't just provide the fencing you need, but also the essential accessories such as handrails, scaffold netting and other types of construction site fence wrap to help meet the needs of your construction site.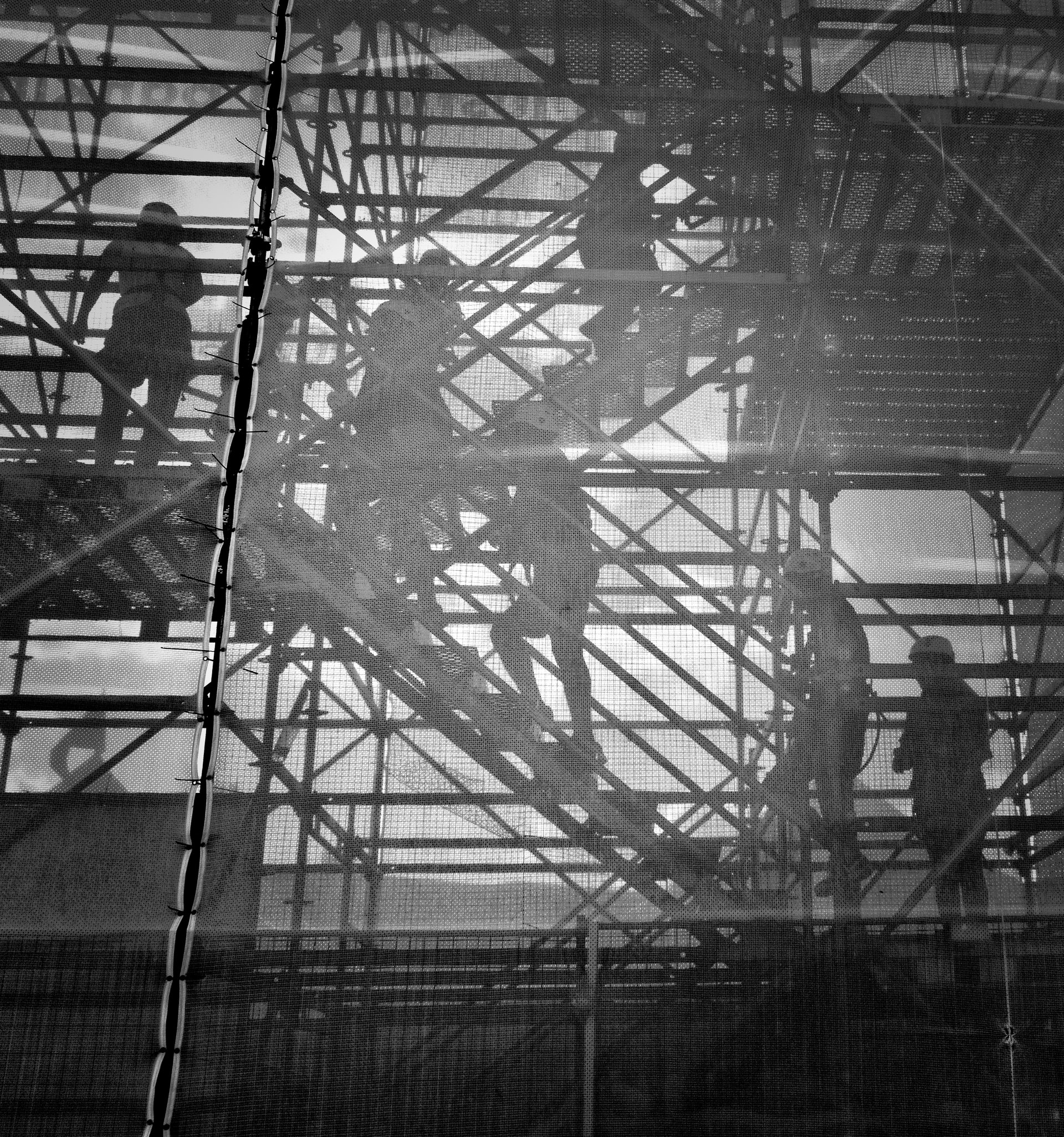 (from: https://unsplash.com/photos/QXgPXa6ydzg)
Sports Field Fencing
In the midst of the action, nobody wants anybody interrupting the game. For that reason, there is tennis court fencing, soccer and football fencing, and fencing for outdoor basketball courts and other types of sports. Steel wire fences are relatively lightweight and give some gentle spring-back support to any weight placed onto them by players in the field, or to help push bounce back flying balls.
If you or the kids want to practice basketball trick shots, it's also becoming popular these days to build a one-quarter basketball court in your backyard – all with chain wire fencing!
Farm Fencing
Whether you own animals or plants, you need a fencing solution you can trust to keep them safe and protected inside. Chain wire barn fences are great if you look after cows, pigs, chickens, horses or goats. Barnes fencing can be constructed to different heights. You can choose to also install a top bar for support or security deterrents to prevent predators or trespassers.
Besides wrapping chain wire fencing around your field, pig pens or as a fence for a chicken coop for chicken keepers, you can use it to create a protected fruit and vegetable garden that won't get eaten by birds or other animals.
Backyard Fencing
A chain-link metal fence for a long time has also been a cost-effective way for homeowners to create boundary lines between their backyard and public space outback. In addition to maintaining this boundary line for legislation, some homeowners will consider getting an additional chain link fence installation in full or just mounted on top of a wooden fence to help contain any household pets. In case an explorative pooch has a pesky habit of jumping over the fence.
Chain link fencing has also been used to create a cage for dogs and cats or to secure a storage area in the backyard.
Government Fencing
Efficient security at minimal cost is another reason why chain wire fencing is used for all levels of government security, from local to state and federal jurisdictions. Our staff at Longain Fencing can create strong, durable and climb proof fences with deterrents like barbed wire, serrated wire, and small scale electric fence lining to help protect these critical locations. For this reason, we are also able to provide secure penitentiaries fencing.
Rail Way Fencing
Railway lines count on having uninterrupted laneways to work and run, which is why railway chain link fencing is critical. Tall chain link fencing with barbed or serrated wiring not only helps mark out the boundary lines between residential or commercial spaces and the railway area. It helps protect others against any harm, by keeping people away from the line. While also ensuring that there are no other types of blockage on the line for everyday commuters.
In Summary
Unlike many other types of fencing, chain wire is exceptional at creating cheap and strong borders that can be rolled out quickly and maintain a high level of visibility.
Chain wire fencing can be used across various applications to secure, mark out borders, keep animals in and keep intruders out. Chain wire also lends itself well as fencing for barns, backyards, sports fields, government buildings, and railway lines.
However, if you are looking for chain wire fencing that is visually pleasing, long-lasting and can properly secure your property, you need to get the assistance of the experts.
Longain Fencing is the premier specialist in NSW when it comes to fencing. Our fencing contractors are fully skilled, qualified and experienced to look after all the needs of our clients' chain wire, security, Colourbond fencing, with added options for rural or barbed wire fences.
We will always partner with you to deliver a comprehensive solution that fits your area's aesthetic and security needs. While also ensuring our fencing installations fit within your local council's guidelines.