A Guide to Choose the Perfect Security Fence for Your Property
Security fencing has become an essential feature on properties, providing safety and security. In this guide, we'll explore the best options and tips for choosing the right security fence. 
Protection is a very important part when you own property and investing in a security fence is a good option to have peace of mind and keep safe your loved ones. 
Plus, there are a lot of security benefits of fencing:
Control the access

to your property from unwelcome guests and keep the

privacy

of your family. 
Crimes can be prevented

and while no fence is intruder-proof, the goal of a good security fence is to make it harder for a criminal to access, so having a good fence will most likely prevent thieves to come onto your property.
Fencing can also help us keep our family and pets

safe.

  
It is a

cost-effective solution

, as fences come in different alternatives, they can adapt to your budget but with a high-quality level. 
Fences are very

easy to maintain

, making them very convenient. 
These advantages can be the motivation for homeowners and business owners to spend on fencing, but what is the best fence for security? To answer this question is essential to break down some important characteristics that a good security fence must have: 
Material
It's important that the fencing material you choose is:
Resistible and strong.

Durable. 

Hard to cut or bend.
Some of the most popular security fencing materials are steel, metal, and iron. These can be complemented with other materials like aluminium or zinc. 
Heigh
A high fence is a challenge to those looking to cross it, the higher you build it, the harder climbing it over becomes. 
A good height for a fence is 1.8 meters as this is the measurement according to law regulations in New South Whales for residential fences.
Anti-Climbing
A tip for choosing a security fence it's the orientation of the design, a vertically oriented fence is harder to climb so it's always a good idea, but if you want a horizontally oriented fence you still can do it, just keep in mind that if you're choosing horizontal railings, make sure that the spaces between them are sufficiently narrow so no one can go through it. 
Flush with the Ground
The foundations of a secure fence are vital to endure safety, so prefer getting your fence professionally installed. This will assure everything is in its best condition and regulations. 
A well-installed fence is flush with the ground so no one is allowed to sneak through. 
Visibility
When it comes to visibility, you can go with a see-through or solid fence, what is the difference?A see-through fence is a great way to stay aware of your surroundings so if an intruder wants to go in maybe it'll be too risky, and on the other hand, a solid fence will give you more privacy in your space, so it'll keep you away from the eyes of everyone around you.
Now, there's no better fence when it comes to visibility as in both options you can find very good quality and safe fencing, it's all going to depend on your preferences. 
Once establish the qualities of a good security fence, let's explore some recommended types and their advantages in security.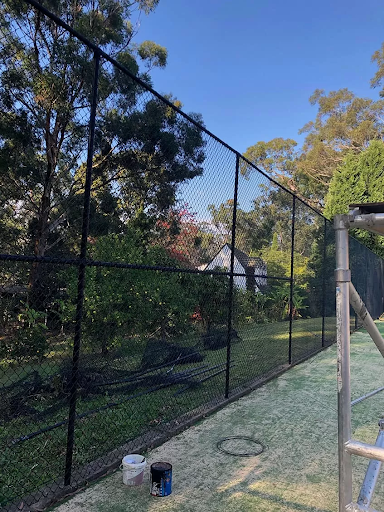 One of the most popular fences in Australia in terms of security is the security chain wire fencing. 
Crafted from hot-dip galvanised steel it proved to be one of the favourites for property owners. 
Due to its material, this fence is resistant, long-lasting and durable so it's suitable to use in a variety of environments and areas. 
Chainwire fencing is a classic style, it's very accessible and cost-friendly but provides a high level of protection and is easy to install and maintain. 
Tubular Fencing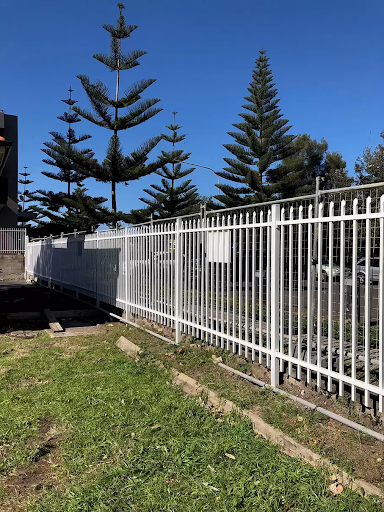 Another great option is tubular security fencing. This type of fence is a great choice due to its strength and durability. 
Made of steel or aluminium is finished with powder coating making it very protective against outside elements. 
Tubular fencing is lightweight and versatile and it comes in different colours to match better the style of your property.
It has different applications, so besides using it to border the front of properties it can also be located around pools keeping children and pets safe. 
It is a good option because you'll have good visibility and you end up with a fence that is secure, low-maintenance and cost-effective, which is a great mixture of qualities.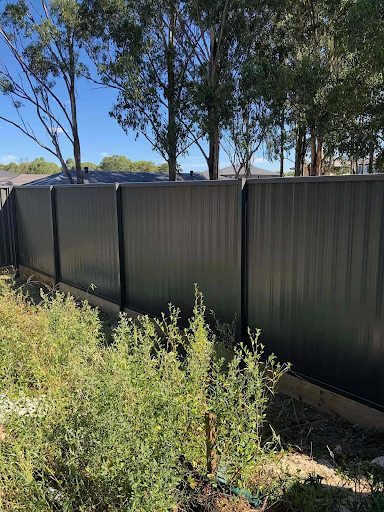 Colorbond Fence Security is a type of steel fencing that is very strong and durable, making it difficult for intruders to break through but providing privacy and noise reduction.
The main advantage of  Colorbond fencing its is durability, due to its material being resistant to fire, weather conditions, corrosion and termites. 
It requires minimal maintenance so it's perfect for busy owners. 
For safety purposes, It can be designed with different features, such as barbed wire or razor wire to add an extra level of security.
You can customise it in a wide range of colours and styles, which can boost the look of any property
The Next Step 
In the end the best security fence for your property will depend on your specific needs and preferences, but if you're considering investing on protection a  fence is the best starting point, it'll keep you, your loved ones and your property safe. 
If you are still unsure of what's the best alternative for you, Longain Fencing is committed to help you find the fence that's best suited for you.
Please contact us so one of our specialists can help you with your questions and guide you through fencing options for the best protection.